2018 has passed by in a blink of an eye,2019 new year comes quickly. In the past year, each member of AJOYE are cautious and conscientious diligently, and work hard to make AJOYE growing rapidly and steadily!

In 2018, AJOYE made a breakthrough in the field of waterproof batteries, underwater 100 meter waterproof battery achieved impressive results. AJOYE is the first factory in China whom start mass production of waterproof batteries. Besides, AJOYE won good achievements in the field of ultra-low temperature batteries, customized batteries, won 6 kinds of national patents.
On 10th January, 2019, it is a cold season in the south or north, however, Guangdong is an exception in the four seasons. On this sunny morning, more than 20 AJOYE memebers drove to Huizhou City to attend the yearly meeting, make a summary for 2018, after that, there's two-day holidays for expanded activities to relax and have some fun at current busying days before the Spring Festival coming.
On 8:00 am, 11th January,2019:
AJOYE members arrived at the beautiful meeting place on time - The Cultural Center of Wandong Ancient Village
Walking into this culturally rich ancient village, the flourishing leaves, life like is just a painting of ancient charm, quiet and elegant, it is a perfect place to hold the company's summary meeting here.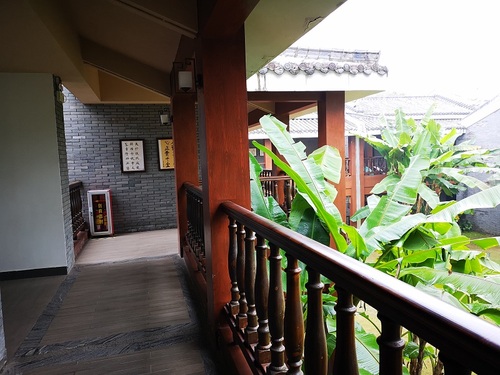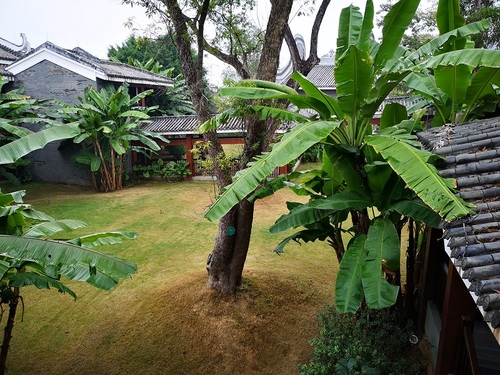 8:30, the 2018 AJOYE Annual Summary Conference begins:
All members of the meeting, including the General manager, Deputy general manager, Department managers and all staff in company, began the annual summary and work plan for 2019.
Mr. Zhou took the lead in his speech, and the 2018 annual summary meeting officially began. With the warm applause of colleagues, Mr Zhou summed up the 2018 with a sentence:
Opportunity and Challenge exist together, Difficulties and Hopes exist together!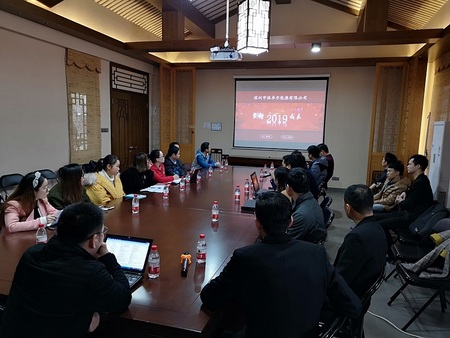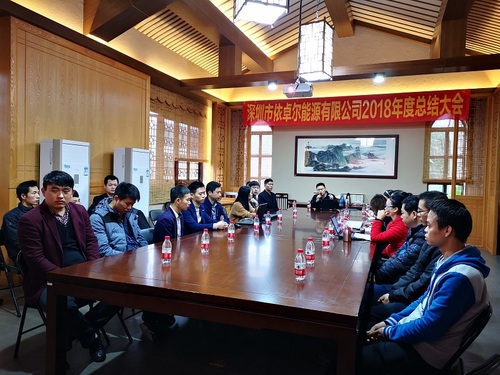 Yes!
2018 is a year of opportunity, we seize the opportunity and move fast;
2018 is a year of challenges, we take the challenges and break through ourselves to reach higher level.
2018 is also a difficult year, we meet many difficulties and setbacks, we face it together and solve it together;
2018 is a year of hope, through the whole year experience, we strength our hopes and expectations of 2019!
Looking back at those achievements and conclusions of 2018, there have successes, failures, happiness, loss, etc. All the difficulties and setbacks solver by AJOYE memember together, time is moving forward, AJOYE also moving forward, step by step, work towards the new goals and directions of 2019!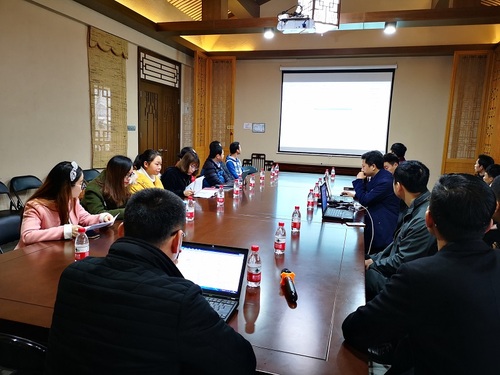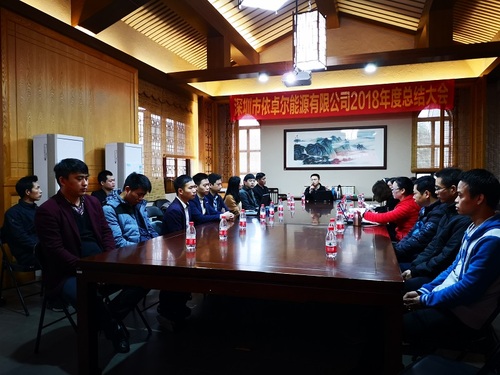 Summary and future perspectives of various departments:
The departments summarized in turn ---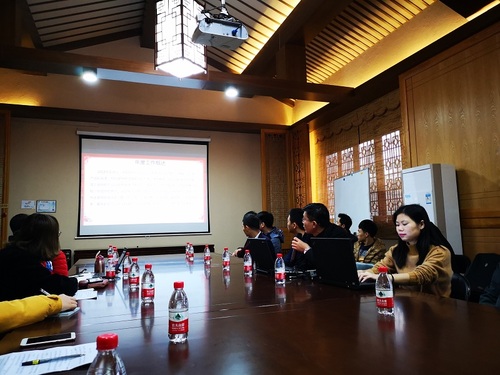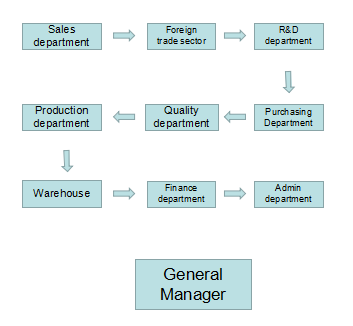 The leaders of each departments make a summarize of 2018, the arrangement of 2019, detailed content, self_analysis,
extracting more efficient working methods from the summary.
Summary of conference:
The meeting lasted about 4 hours, Mr Zhou made the final summary: "Looking back at 2018, this is an extraordinary year, the road was bumpy and made a lot of mistakes, but we persisted, grew up, and the team grew stronger, this is hope! never loose your hope at anytime!
Growing up in a difficult situation, upgrading in a bumpy situation, each department did a good job in 2018, and each member actively cooperates each other. In 2019, let's continue to move toward this goal, improve work efficiency, work quality, and work together!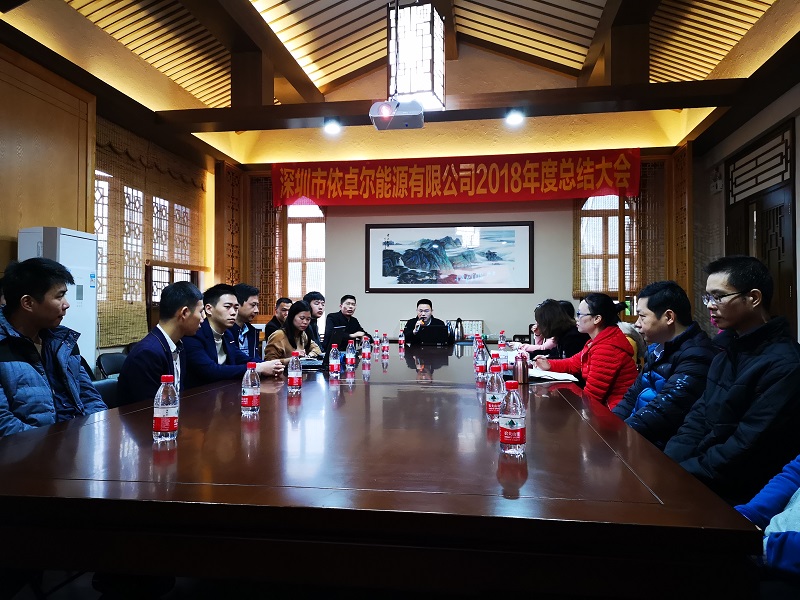 After ten years of rain and wind,will raise horse and move forward.
The 2018 annual summary meeting was a complete successed! AJOYE joined hands together and marched forward. "Mountain high is peak of people", let us create a more brilliant tomorrow!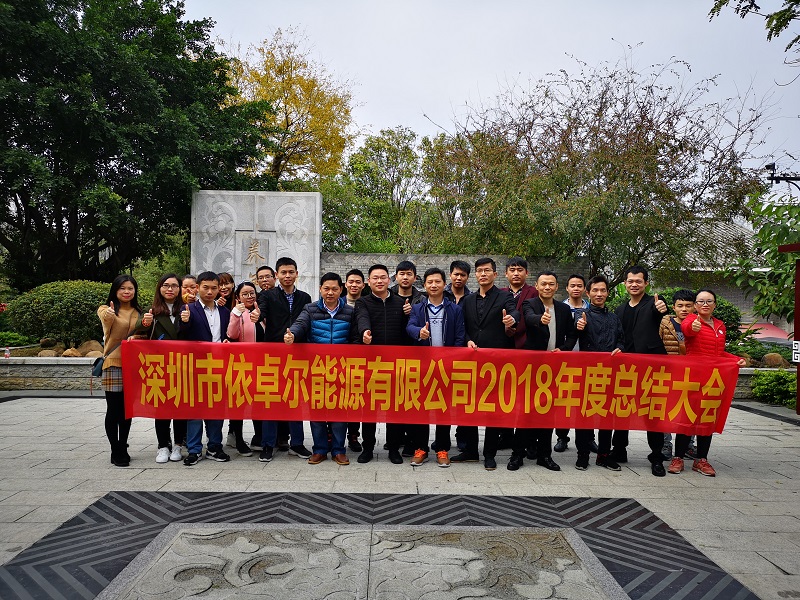 AJOYE POWER, dedicated to the development of safe and reliable special batteries:
Power Battery